South Africa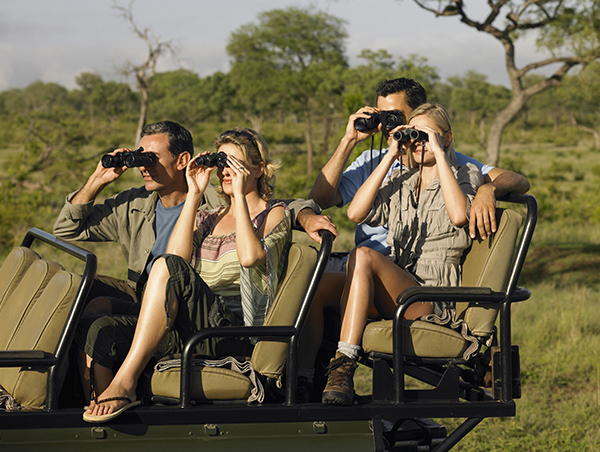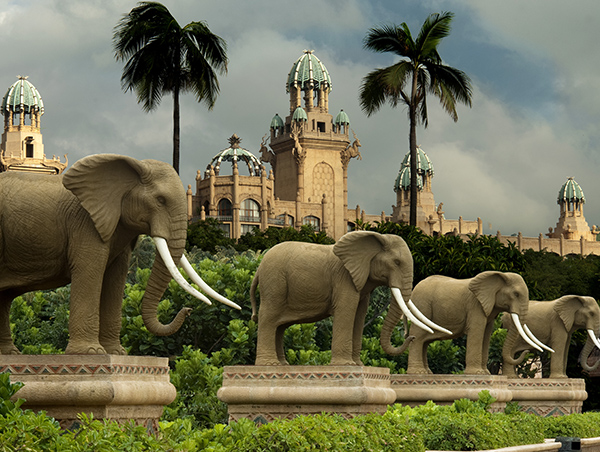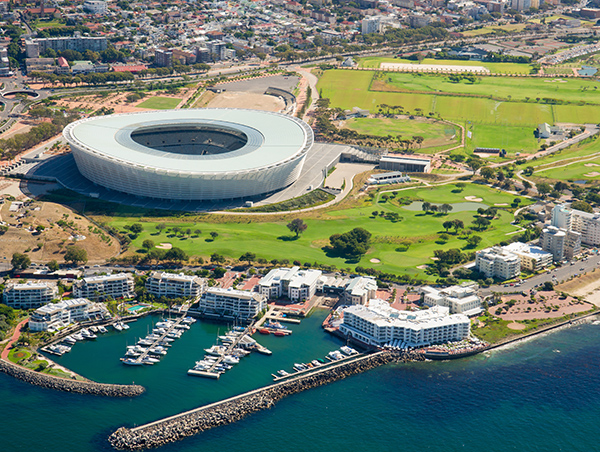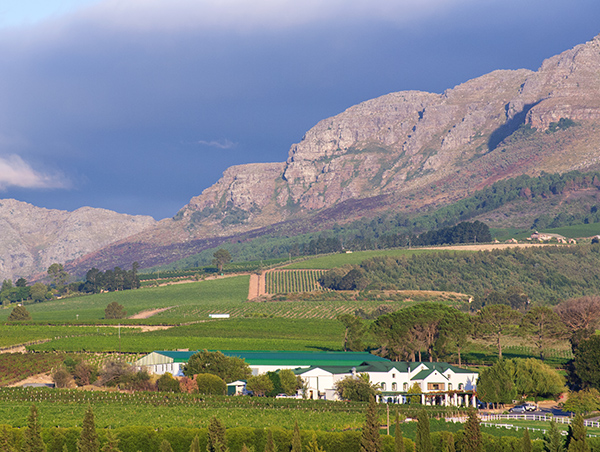 Introduction
South Africa holidays have it all, superb beaches, wildlife safaris, large wine regions and cosmopolitan cities. South Africa is a gateway to its neighbouring countries, and allows you to visit a combination of countries in one trip. It shares land borders with Mozambique, Zimbabwe, Botswana and Namibia and within its borders lie the independent kingdoms of Lesotho and Swaziland. These kingdoms have held onto their cultures for centuries.


To the north is the famous Kruger national park, The Kruger National Park covers vast shrublands populated by big game. A heaven for game viewing and lodge stays that will bring you close to nature.The eastern cape has an amazining coastline with beaches, cliffs, lagoons on the garden route. The best places to watch whales and dolphins. Driving on the garden route is breath taking and gives you enough time to indulge in activities along the way. A boat cruise in Knysna lagoon is a must.


Cape Town is a beautiful city that sits at the foothills of the table mountain. With it\'s imposing restaurants and bars at the victoria and alfred waterfront harbour. A getaway to Robben Island,where Nelson Mandela was once held. The city is a hive of activities that include Townships Tours, Cape Peninsula Tours, Shark Diving, Table Mountain Cable Car Ride, Tours to the vineyards of stellenbosch and Franschhoek.


The cape of good hope is the most southern tip of africa where the indian and the atlantic ocean converge.
Places to Visit
Johannesburg

Pretoria

Durban

Cape Town

Robben Island

Table Mountain

Stellenbosch

Knysna

Plettenberg

Hermanus

Kalahari

Kruger National Park


Tsitsikamma National Park
Getting to and Travelling around
South Africa is a country where everything is relatively on time. The international flight schedules are adequate. Johannesburg, Cape Town and the Kruger International airports are modern. The domestic airports are fully serviced, Durban, Port Elizabeth and George. The game reserves have their own private air strips for easy access to the game lodges. The trains are really good and you are spoilt for choice and they arun on time. Buses are very modern and connect most of the towns. Other cheaper forms of transport connects hotels and lodges. Taxis are readily available and definitely know the price before you travel.Car hire is a much easir option to get around.
Best Time and Weather
Low season is a period where the rains are present and the game viewing is not great. Parts of the parks are not accessible. Shoulder season is when it is very green and a lot of calves are dropping. High season is when the weather and the elements are good for game viewing. The tall grasses are gone.
Low season - March­ to May
Shoulder Season - Nov to Dec
High Season - July, October, January and February
Important Information
Language
Xhosa and English
Currency
South African Rand
Time
GMT + 02:00 Hour
Visa
British visitors do not require a visa to visit South Africa for up to 90 days. You should have atleast one blank page in your passport.
Passport & Visas
Passport
To visit South Africa, Canadians must present a passport, which must be valid for at least 30 days beyond the date of expected departure from that country. Before you leave, ask your transportation company about its requirements related to passport validity, which may be more stringent than the country's entry rules.
Your passport must contain at least two empty visa pages for the necessary South African Temporary Residence Permit, or you will be denied entry into the country. You may also be denied boarding at the point of departure if you don't have enough blank pages for the visa. If you plan to visit neighbouring countries and return to South Africa, ensure that there are sufficient visa pages in your passport for those countries' visas or you will be denied re-entry into South Africa.
You must also be in possession of a return or an onward ticket. Without one, you may be required to deposit the equivalent of a fare home with customs. The money will be refunded after departure from South Africa.
Visas
New immigration regulations came into effect in May 2014. Check the latest requirements with the Department of Home Affairs before travelling to South Africa.
Canadians do not require a tourist visa to enter South Africa. Upon arrival, immigration officials will issue a Temporary Residents Visa (TRV) for up to 90 days. Check the expiry date of your TRV to ensure you don't overstay.
Some foreigners travelling to South Africa have not been going through the correct channels to obtain, change or extend their relevant visas, resulting in arrest and detention due to fraudulently issued visas. While in South Africa, you must go through regional or district offices of the South African Department of Home Affairs for information on visa requirements and issuance.
Previously, Canadian travellers could leave South Africa for a neighbouring country and re-enter and obtain up to a further 90-day visitor's visa at the port of entry. This practice no longer applies: persons leaving and re-entering South Africa after a few days up to a month will not automatically be given an additional 90-day visitor's visa. Re-entry into South Africa can be denied or a very limited stay allowed by immigration officials. Contact the South African Department of Home Affairs 60 days before your visitor's visa expires if you wish to extend your stay.
If you intend to work or study in South Africa, you must apply for the relevant visas prior to your arrival; otherwise, you risk being refused entry and may be returned to your point of origin. You cannot change the type of visa once in South Africa.
Canadians who have overstayed without authority may be required to pay a fine upon departure and/or can be refused entry for up to five years. Serious offenders may be arrested before departure and detained until their court appearance. In such cases, visitors may face a very substantial fine and be deported at their own expense.
Tourist visa: Not required for stays up to 90 days